Asbestos Sources to Look Out for During the Holidays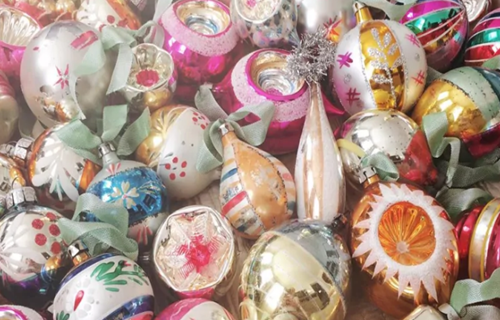 With the holiday season on the doorstep, homeowners and residents of buildings built before the 1980s should consider taking a few protective measures to ensure safe and happy winter celebrations. In some cases, the season's hustle and bustle may lead to unexpected consequences such as asbestos exposure.
Asbestos was considered a wonder material because of its unusual fire resistance and durability. Its use exploded in the 20th century when the industry included it in various products. As asbestos was common in construction products, around 80% of all buildings from before the '80s were built with asbestos-containing materials.
Holiday Home Fires Give Rise to Asbestos Exposure
Unfortunately, house fires are more likely to occur during the winter holidays. According to FEMA, more than 150,000 fires in the U.S. happen during the holiday season each year, most of them happening on Christmas Day and Christmas Eve. All that brings about the joy associated with this period of the year could also be a potential cause of the fire:
Christmas trees
lit candles
children playing unsupervised
electrical or lighting equipment
Statistics from the National Fire Protection Association show that 45% of home fires involve faulty electrical or lighting equipment, and 22% of tree fires occur due to proximity to a heat source.
Even if a fire does not destroy asbestos-containing materials, it can significantly damage the structural integrity of asbestos-containing building materials, releasing asbestos fibers. If these microscopic fibers are inhaled or ingested, they can cause cancer and lung diseases over time. Awareness is the best safeguard, as many holiday house fires and potential asbestos exposure are preventable with increased vigilance and attention to defective equipment.
Asbestos Lurks in the Vintage Christmas Decorations
Searching for the perfect present often takes many to the vintage market, especially when buying for enthusiasts of the times at least 20 years away. Vintage homeware, including Christmas decorations, have become popular over recent years, but they may cause asbestos exposure. In the 1930s, asbestos was used in making fake snow which manufacturers then used to decorate:
Often, they used pure asbestos to give everything a snowy aspect. The trend of vintage Christmas decorations means that people may unknowingly bring the hazard of asbestos into their homes.
Asbestos becomes friable in time, and vintage products can release toxic asbestos fibers. As there is no known safe measure of asbestos exposure, it is best to handle vintage Christmas decorations carefully or dispose of them responsibly.
Is There Asbestos in Vintage Book Bindings?
Books are a sought-after vintage product category. Collectors and hobbyists often go to great lengths to purchase the first edition, never minding the potential risks some old books may present.
Some books are bound with asbestos materials, and there are reports about bookbinders in the 1950's being exposed to asbestos. In certain vintage books, the asbestos cloth had been used as bound material for its fireproof properties. In others, asbestos could be present as repair tape. The hazard of airborne asbestos fibers from vintage books is likely minimal unless the book is:
mishandled
scraped
torn apart
While most old books were harmless when new, they could pose a risk of asbestos exposure today. As no quantity of asbestos is safe to inhale or ingest, it is advisable to be aware of all the risks that asbestos can pose in our home environment.